The Illinois House has not been in session for the last two weeks. We return on Tuesday for five more weeks of regular session where the focus will be on passing a budget and approving Senate bills. Stopping SB1909 will be a priority. That bill is a Democrat initiative to shutdown pro-life pregnancy centers in Illinois. This webpage by Illinois Right to Life Action has all the details. https://secure.illinoisrighttolife.org/forced-abortion-information-act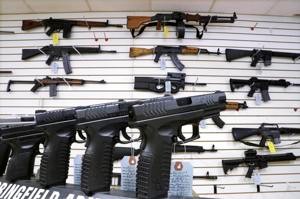 33 Illinois Counties Back Challenge To Gun Ban
Around a third of Illinois' state's attorneys want to see the Illinois Supreme Court strike down the state's gun and magazine law which bans the kinds of firearms that are used by literally millions of Americans in their day to day lives for law abiding purposes.
In their filing, the state's attorneys say "the Act is unconstitutional because it burdens core Second Amendment rights and is not the kind of regulation historically understood to be compatible with the right to 'keep and bear arms.'"
State's attorneys from 33 Illinois counties back challenge to gun ban | www.cities929.com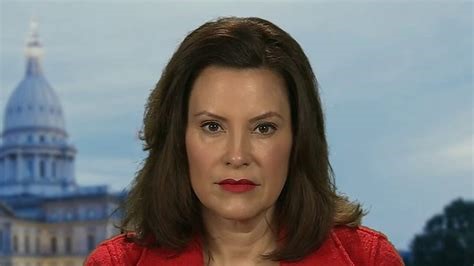 More Gun Control Won't Matter
Democrats' response to every shooting (well, almost every shooting) is so predictable:
More gun control legislation.
The reality is that this so-called 'solution' has not made and will not make a real difference. Democrat-run cities and states already have more gun control laws on the books, yet their gun-related crime rates continue to skyrocket. Just look at Chicago.
Michigan Gov. Gretchen Whitmer (D) recently signed two new gun control measures in response to the February 13, 2023, Michigan State University shooting, neither of which would have prevented that shooting from taking place.
Brave citizens and legislators need to speak up so we can start discussing the REAL solutions that no one seems to want to talk about.
https://www.breitbart.com/2nd-amendment/2023/04/13/michigan-democrat-gov-whitmer-signs-gun-control-bills-wouldnt-have-prevented-michigan-state-shooting/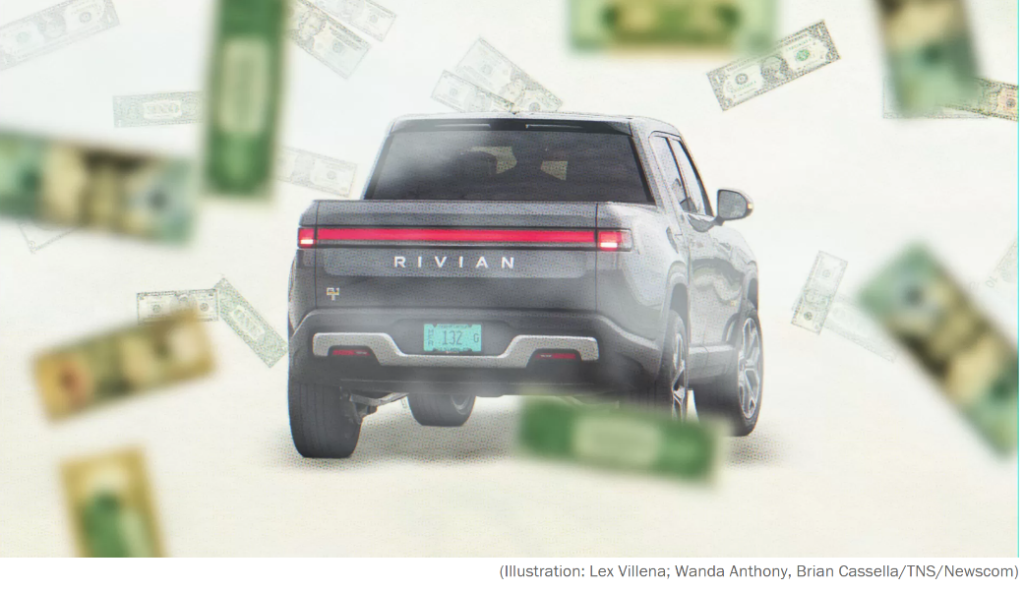 GEORGIA LEARNING A LESSON ABOUT TAX INCENTIVES
Will Illinois?
A $1.5 billion tax incentive for Rivian to locate a second electrical vehicle manufacturing plant is not working as expected. Georgia taxpayers have essentially become ground floor investors in a company unable to meet production goals and with billions in losses.  This detailed article about Rivian is a cautionary tale for Illinois taxpayers who have also given the company millions in tax incentives.  Government should not be picking winners and losers in the marketplace.
Rivian Could Be Headed for Financial Disaster, Even With $1.5 Billion in Subsidies (reason.com)
Meanwhile Crains' Chicago Business wonders aloud who will buyout Rivian in this article.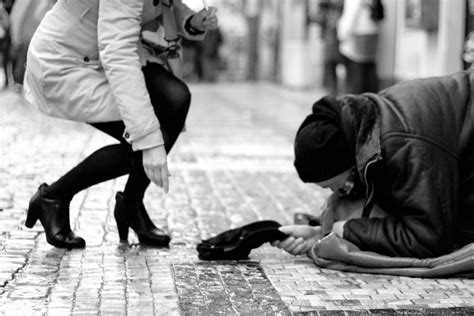 It's Like Giving Money To A Hopeless Drug Addict
Chicago Public Schools are begging for more money to cover their massive deficits- despite receiving billions in recent federal bailout money, persistent property tax increases, plummeting enrollment, empty schools and abysmal outcomes for students.
THIS. IS. MADNESS.
The Wirepoints article below is LOADED with statistics that will make your jaw drop:
Chicago Public Schools wants help with massive deficits despite billions in federal aid, plummeting enrollment – Wirepoints | Wirepoints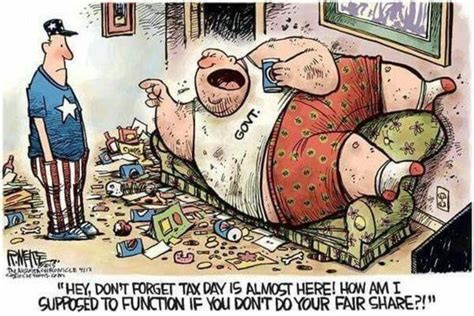 More Reckless Government Bloat
Talk about a safe audience…
This week, J.B. Pritzker declared to a group of clueless Harvard students that he is still seeking to implement a graduated income tax on Illinoisans after a previous attempt was rejected by voters.
Try selling that garbage to a 'forum' of hard-working Illinoisans, Governor.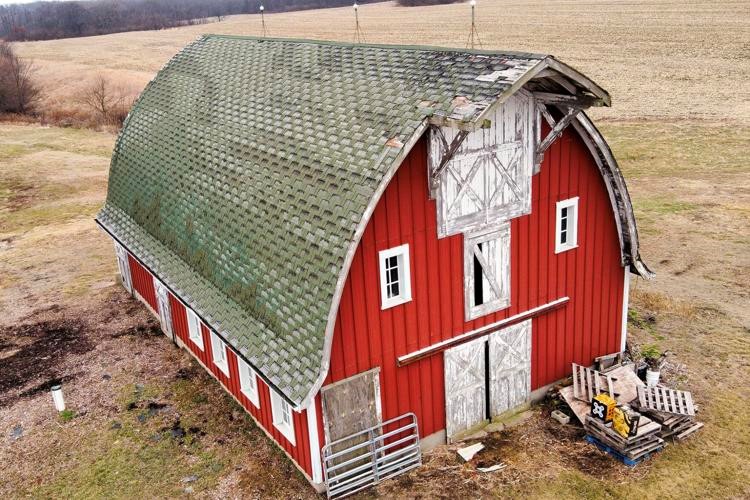 Campaign To Save Historic Illinois Dairy Barn
Built in 1927, the barn was needed to replace a Civil War era barn that burned down. Farmer Adam Goetz needed quick shelter for his livestock, so he turned to a Sears, Roebuck and Co. catalog of barn kits and ordered a model titled "the Cyclone". Sears advertised the design as resistant to harsh Midwest winds with lots of hay storage space.
Farmers launch campaign to save historic dairy barn | General | farmweeknow.com
Here is a map of the new 101st House District. Use this link for a clearer picture and to enter your address to see if you live in the district: https://repcmiller.com/district/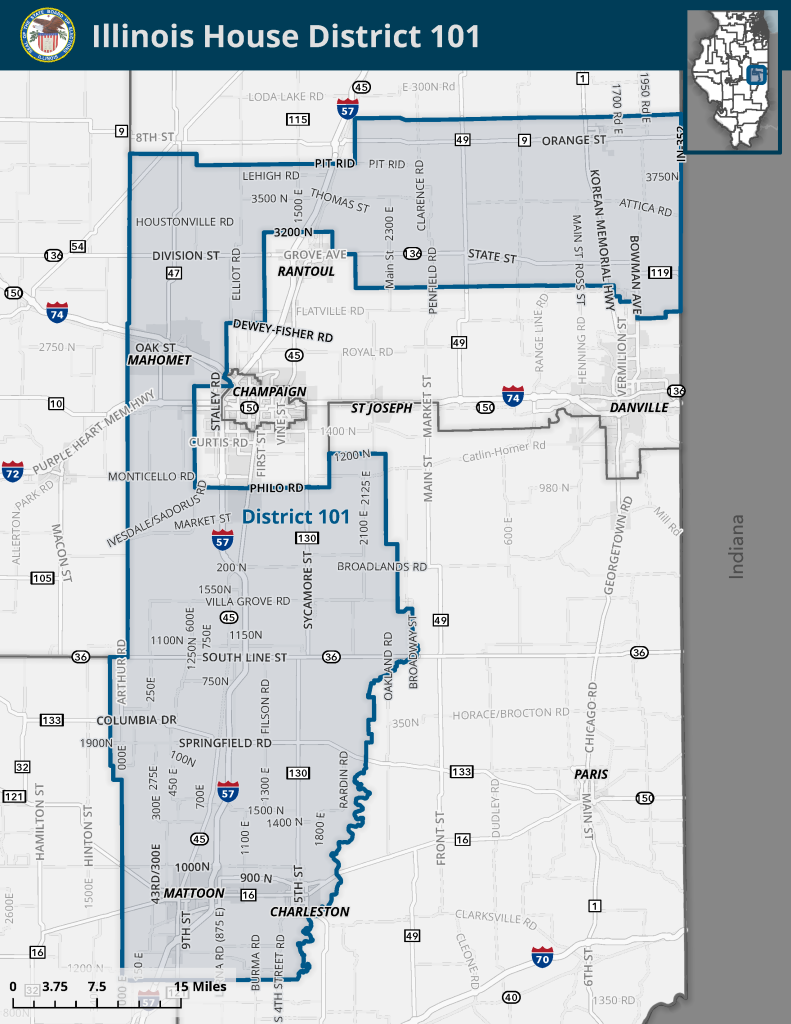 As your state representative, my office is available to assist you with any issues you may have when interacting with a state agency.
Please call our office at 618.546.0044 to get help or schedule an appointment to see me.
My office is located at 1113 Lincoln Ave, Charleston and is open Mon-Fri from 9am to 4 pm.