State Rep. Chris Miller (R-Oakland) announced that his first piece of legislation is headed to the Governor for consideration. This bipartisan legislation does two things: 1) it would allow for the issuance of a 90-day permit to operate a motor vehicle that was donated to a not-for-profit organization for the purpose of donating the motor vehicle to a low-income individual, and 2) it creates a 'Global War on Terrorism' license plate for those veterans who have earned that medal.
"This legislation would allow people to obtain a 90-day permit to operate a vehicle in order to get it repaired and then delivered to the appropriate charity they are donating it to," described Rep. Chris Miller during earlier debate in the Illinois House. "Without this change in the law it makes it difficult for generous people to try to help low-income people in the community."
Under this proposal, no more than two permits may be issued for any one vehicle. The vehicles that qualify for this may be operated with the temporary permit only for making repairs to the vehicle so it is safe to drive and for delivery to a charitable organization like the American Cancer Society.
An applicant for this temporary permit will need to provide proof of the not-for-profit status of the organization and proof of liability insurance covering the vehicle. The charity will assume all liability for the operation of the vehicle upon accepting the donation. The vehicle must meet registration requirements to qualify for a temporary permit and a copy of the permit must be kept inside the vehicle at all times.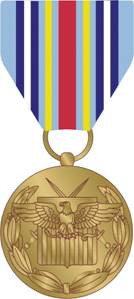 "I'm pleased to sponsor this bipartisan legislation that will also create a 'Global War on Terrorism' license plate for veterans," added Rep. Miller. "Included is the option for a surviving spouse of the military member to keep this plate if they transfer registration within 180 days of the death of the service member."
An individual may reclassify his or her registration or plate upon acquiring a Global War on Terrorism license plate without a replacement plate fee or registration sticker cost. A vehicle owner who has been approved for benefits under the Senior Citizens and Persons with Disabilities Property Tax Relief Act or who is the spouse of such a person shall pay a $24 registration fee for vehicles displaying a Global War on Terrorism license plate.